Nowadays, with the unstoppable growth in the number of startups in every field, the brand building seems to be one of the toughest mission for each startup company. There comes a good way to boost the influence of such businesses which is to mobilize their online website. However, between mobile sales app and a mobile responsive website still exist differences that shall be considered.
Simicart – great mobile app builder that your business should adopt
While mobile apps are believed to be a great marketing channel, it is not right for ALL businesses to invest time and money to create a mobile app. Having an app means the investment in actually developing the app if you want to appeal both iPhone and Android users and all resources in getting people download it.
Here are the 7 signs for your online business to launch a mobile sales app
1.More than 25% of your customers open your email on their mobile devices
The fact is that if emails of your business are opened on mobile by more than a quarter of your customers, then it's easier for you to get access to them on mobile devices. According to Adsetra, there have been 49% of emails are opened on mobile in July 2015.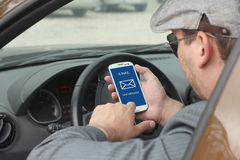 However, these figures can vary considerably depending on your products, target audience and type of emails you send to them. These number increases every month, so you'd better check your business's own numbers: whether the number of emails opened on mobile is significant or not. Do they grow even further in the future? If your answer is "yes", then it's time for you to launch a mobile sales app.
Keeping a mobile app, you will have more chance to identify your target mobile users so as to send them the right message to the right users at the right time, thereby increasing the open rates on your emails. Moreover, mobile messages are device compatible and provide a better user experience.
2.Your website receives less than 35% of returning visitors
If you aim at building a collective of the engaged audience who are willing to return to your website again and again to update new content or engage in any other ways with your brand, then you know a mobile sales app is really necessary.

On the other hand, with desktop or mobile websites, you need to focus on building a large following on social media and spend much money on ads everytime you want your customers to return to visit your website again. With a mobile sales app, what is the priority is the promotion for them to download your app once, then no matter if users follow you on Facebook or not, or see your expensive ads or not, whenever you want to call them back, just send them a push message. The right notification at the right time will get them back, no need to spend much money on ads.
3.That's when your competitors have apps as well
If you realize that your competitors have got apps, it is really a great sign because they have done hard work to educate target customers that communication in your industry is done among channels via mobile apps.
All the things left you need to do is consult your competitors' apps, do research on their apps' structure, check what works for them and what does not. Basing on this, you can create a useful app that your customers would be interested in downloading it.They already expect that move, so be sure not to disappoint them, and remember to do the research as fast as possible to avoid being left behind. One last thing is that you mobile sales app should provide users with real value as well as a smooth user experience.
4.Your target audience is still young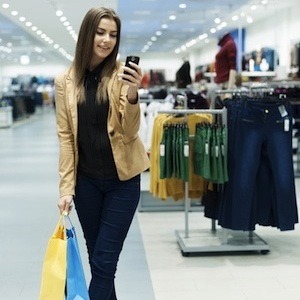 If your loyal customers are over 55 years old, then a mobile sales app is unnecessary. Most of them still watch TV and just spend a little time on smartphones.
Millennials, on the other hand, those who are between 16 and 34 young adults spend a large portion of time on mobile. There are more than 90% of them own a smartphone as stated by research from Ofcom.
Moreover, nine out of ten of them who go online on a table or smartphones use apps on these devices, and they admit that they prefer accessing content via apps rather than browsers for some types of content.
5. Your email click-through-rate is low
As mentioned above, almost 50% of email respondents shall open your email on their mobile phones. But according to Mailchimp and Litmus, click-throughs on the desktop are 40% higher than on mobile.
This could be due to a number of reasons:
Your emails are not responsive enough
People seem to be less patient when they are on the go
Email not rendering well on users' device
6. Your brand is based on e-commerce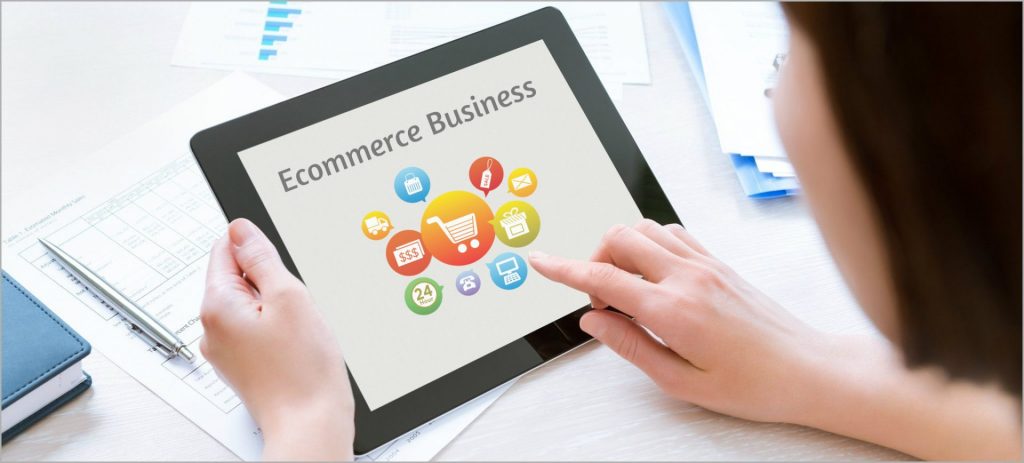 If you own an e-commerce brand, just relying on purchases made by visitors to your website for revenue, and a mobile app should be central to your business' profitability.
With a mobile sales app, it will be much easier to engage active users and bring back dormant ones.
Utilize some cases for e-commerce including: announcing special sales, allowing users to keep track with their purchases when they are delivered to them, sending a reminder for items left in the shopping cart of them and more interesting thing.
In the second quarter of 2014, m-commerce saw a sharp growth of 47% compared with only 10% growth in e-commerce.
7. You have got a brick and mortar store
E-commerce brands are not the only benefactor from the growth of m-commerce. A study conducted by the Local Search Association stated that 78% of mobile searches for local businesses ended up with a purchase.
With mobile sales app, brick and mortar shops including restaurants, entertainment venues, and bars can identify target users by geographic location. This allows them to offer updates, guidance and discounts to any of their customers who reach a certain distance of their store. Besides, they also can raise the store purchases and send messages to dormant users basing on their last activity or other relevant information.
The options are always available for you. With users downloading your mobile sales app, you are now able to launch the creative campaign targeted to individual users.
Final thoughts,
From this article, if any of the above criteria apply for your brand, you'd better do research and start to set up a strategy to get your own mobile sales app.
Last but not least, after considering all the above standards and you have come to the decision of launching a mobile sales app, you should spend time and effort on studying how much it costs and how long it may take you to have a satisfactory mobile app.